Thank you for considering Best Catered Events for your special event. I am Dianne Evans, and my staff and I have worked with the owners and staff of many beautiful plantation homes and historic venues all over the state for over 20 years providing catering services..

With 20+ years of catering experience, you can relax and leave the work to our competent  team.  We will help you have a stress free and memorable day.

Our Promise to you:

We will coordinate the table decor for the main dining table to your vision or wedding colors and style using fabric, decorative accessories, and collaborative ideas with you. 

We will provide champagne for your bridal party toast.

We will slice both your cakes and package the leftover cake for you to take home. 

We will provide a complimentary bag (all disposable) with some of all of your menu items and cakes along with a bottle of champagne or non alcoholic beverage for you to take when you leave.

All prepared leftover foods will be packaged for removal by your family member .  Often times, this makes a great "day after" meal for those not on the honeymoon!

We will provide wonderful food and exceptional service throughout your event.

Please call Dianne Evans with any food or bar questions.  Relax, and focus on Your Special Day, Your Way.

We are Best Catered Events and delivering on our promises is what we do!

Sincerely,

Dianne Evans

Owner/Catering Specialist

Best Catered Events, LLC

Phone 225.588.1555 Member Louisiana Restaurant Association, International Caterers Association, CaterBuzz, CaterSource and CaterSource Forum, National Restaurant Association, Serv Safe Gold Seal Certification, Licensed and Insured, Family Owned and Operated, Featured in Catersource Magazine, ICA Scholarship Winner 2011

Credits:

2005 Sales and Marketing Executive International Winner Marketer of the Year

Catering Your Special Events for Over 15 Years

Member of International Caterers Association

Featured in Catersource Magazine


IBM

Timex

Auto Quest

Friendship Force of Louisiana

Louisiana Lions Club Convention

Cystic Fibrosis

Volunteers of America

B. R. Womens Bowling Assn

A B C News

British Broadcasting Company

Habitat for Humanity

Richmond Plantation

Catawba Plantation

Greenwood Plantation

Foundation for Historical Louisiana

Macy's

Turner Companies

Louisiana State University

Placid Oil Refinery

Team Honda

Bank of Zachary

Lane Regional Medical Center

Cox Communications

First Baptist Church of Zachary, La

Highland Games of Louisiana

Clinton Bank and Trust

Rapides Regional Medical Center

Loyd Hall Plantation

Tunica Biloxi Tribal Council

Oakleigh House of Receptions

First Baptist Church of Zachary

Chase Bank

Bank of Zachary

Highlands Bank

Greenwood Plantation

Zachary Chamber of Commerce

Country Roads Magazine

96.1 Tthe River

93.7 Red Radio

Society for Historical Louisiana

AMEDISYS

Bank of Zachary

LeBlanc's Food Stores

South Baton Rouge Church of Christ

Community Healthworx

Rick Ferguson Flowers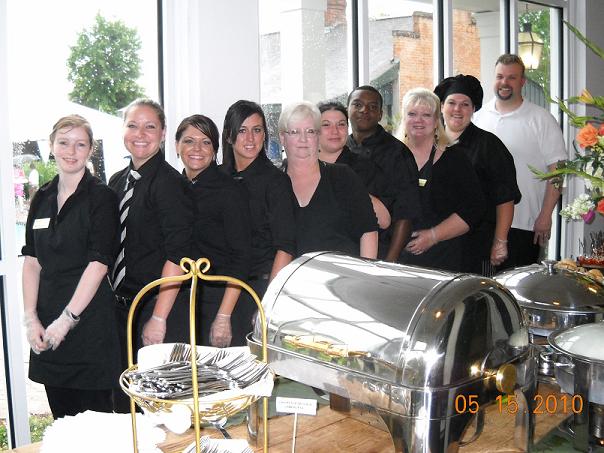 "Great Food for the Best Events"

225-588-1555