**All events feature our Signature Fresh Seasonal Fruit & Raw or Grilled Vegetables

*** NO EXTRA CHARGE FOR ANY DECORATIVE PIECES NEEDED TO COMPLETE

    THE LOOK YOU CHOOSE FOR YOUR FOOD TABLES / STATIONS.

*** ALL FOOD TABLES ARE SKIRTED AT NO ADDITIONAL CHARGE

    CATEGORY #1

HOT CHOICES

Choose 2

     CATEGORY #2

MEATS & FINGER SANDWICHES

Choose 1 from sandwiches

and 1 from carved meat

     CATEGORY #4    

COLD ITEMS

Choose 2

    CATEGORY #3

ENTREES        

Choose 1 

*Served with fluffy white rice

(All served w/rolls and condiments)

(All drinks are BOTTOMLESS)

BAR PACKAGES

Assorted bottle beer, 2 wines and soft drinks ....$8  per person + $1 more if Soft Drinks are added

Well Brands - Your Choice of 5 Liquors Bourbon, Scotch, Vodka, Gin, Rum or Tequilla 2 Bottled Beers and 3 wines, plus soft drinks included $12.00 per person

Premium Brands - Choice of 5 Liquors 2 Bottled Beers and 3 wines, plus soft drinks Plus a Signature Drink of your choice  $16.00 per person.  Top Shelf Premium Brands are an additional $4.00 per person.

Notes:    Bar Set Ups Included Soft Drinks added to Beer and Wine Package $2 p/p extra. 

                 All bars are consumption only for the duration of your event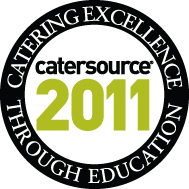 Green Chile & Cheese Dipw/crackers & chips

Meatballs w/sweet & sour  sauce

Shrimp & Crab Stuffed Mushrooms

"Great Food for the Best Events"

225-588-1555

Action Stations at Weddings

Fried Catfish Taco Bar                Salad "mix it up" Bar

Crepes and Beignets Bar           Gourmet Popcorn Bar

Hummus Bar                                 Candy Bar

Mini Desserts Bar                               Water Bar

Chicken and Waffles Station

Ice Cream Sundae and Banana Split Bar

Nacho and Quesadilla Bar

Funnel Cake "Top it Off" Station

Rivers of Chocolate Bar

Pasta Bar                        Asian Station

Flaming S'mores Station

Hot Dog and Burger Bar

Savory Crepes Bar                   Grits and Gumbo Bar

Shrimp and Grits Bar

Mashed Potato "Tini" Bar               Bread Pudding "Top it Up" Bar

Cheesecake Tini Bar

We also customize our action stations for your event!  Don't see what you want, we'll create it!

We also must consider location and all stations won't work at every venue due to rules and guidelines for buildings.  ** Pricing varies according to selection